Wits' End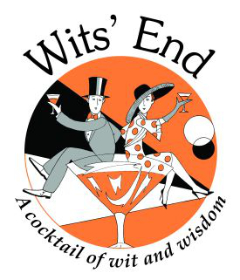 with Susan Flannery and Michael Lunts
Directed by Michael Burrell
Following on from their explorations of the quirks of the British in More Tea, Vicar? and Pass The Port, Susan and Michael now turn their musical and dramatic attention to the other side of the Big Pond.
'Wits' End' is a cocktail of witty song and comic verse inspired by the world of New York in its pre-war heyday.
Songs by the Gershwins, Cole Porter, Rodgers and Hart and other great American songsmiths accompany some delicious 'bon mots' from the likes of Dorothy Parker, Ogden Nash, E.B. White and Phyllis McGinley.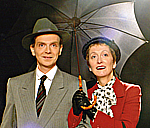 Susan and Michael have toured their shows widely over the past few years, from Scotland to Sussex, from the Middle East to Melbourne, with their unique blend of music and humour.
'More Tea, Vicar?', their first show, took John Betjeman as its guide to the mores of Middle England, while 'Pass The Port', a musical setting of Noël Coward's 'P&O 1930', explored the eccentricities of the British abroad.
'Wits' End' completes a trilogy of revue-style productions recapturing an age of stylish sophistication on both sides of the Atlantic.

"... a heady mix of verse and music brilliantly performed ..."
Newbury Weekly News