Pass the Port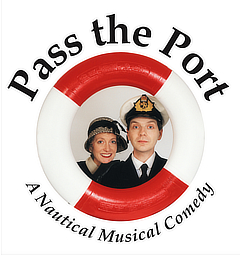 Join us for a musical cruise in the company of a delightful cast of characters drawn from Noël Coward's poem 'P&O 1930'*.
The team that brought you More Tea, Vicar? (the musical frolic through Betjeman's England) now offers you a rare opportunity to sample another side of The Master's lyrical genius, his light verse, alongside songs by other masters (and mistresses!) of the period such as Ivor Novello, Cole Porter, George Gershwin, Joyce Grenfell, and, of course, Coward himself.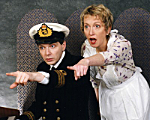 'Pass the Port' is an affectionate and humorous portrait of the golden age of sea travel.
Relive Coward's magical evocation of the historic P&O route home to Britain from the Far Fast - when a voyage took weeks rather than hours - calling in at Singapore, Aden, the Suez, and the Mediterranean, in the company of an eccentric collection of passengers and crew.
Their antics, both on and off ship, provide a rich field for some classic Coward wit and some equally classic 1930s songs.

"A rare gem evoking the genuine spirit of Coward"
Michael Coveney, The Daily Mail
"A charming and innovative piece ... the casting is nothing short of inspired"
Evening News (Edinburgh Festival Review)

CDs are still available for this archive revue - please contact Michael

* 'P&O 1930' ©1957 NC Aventales AG
Published in Noël Coward Collected Verse by Methuen Drama
Copyright agent: Alan Brodie Representation Ltd www.alanbrodie.com