By George!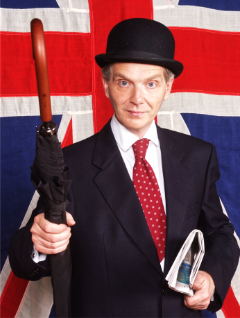 A very English entertainment...
Actor, singer and pianist Michael Lunts casts a witty eye on the subject of Englishness in this intimate revue of comedy songs.
Alongside musical offerings from Noël Coward, Gilbert and Sullivan, Flanders and Swann and other masters of the comedy song, Michael includes some contributions to the genre from his own pen.
There is also a sprinkling of light verse from the likes of John Betjeman, Oscar Wilde, Ogden Nash and other arch observers of the national character.
The result is an affectionate and often hilarious foray through the quirks of a people who do not always take themselves as seriously as those stiff upper lips suggest!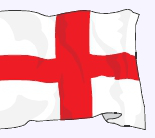 'By George!' was created in response to requests from a number of organisations, including the National Liberal Club in London, for a celebration of England and the English that was neither jingoistic or overly sentimental.
The English taste for the patriotic, like their taste for marmalade, is for the 'bitter-sweet' rather than the cloying.
Therefore, 'By George!' focuses on a characteristic for which the English are justly famous, their sense of humour, with examples from the ascerbic to the sophisticated to the plain daft, written both by those celebrating the English and by those poking fun at the eccentricities of this most 'singular' race.

A CD of songs from 'By George!' is available - please contact Michael.