The Enigma of Edward Elgar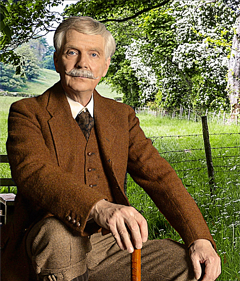 A musical drama about Elgar, focusing on his relationship with his beloved wife Alice
Written and performed by Michael Lunts
The friends who inspired the famous 'Enigma Variations' are also brought to life as, following the death of Alice, Elgar's senior by a number of years, the composer muses on the origins of that first acknowledged masterpiece, a work that put him on the musical map, and which may never have seen the light of day but for Alice's encouragement and inspiration.
But what of the other women hidden within the work's 'musical portraits'?
And who, ultimately, was Edward Elgar? Was he the real 'enigma'?
In this performance, the Enigma Variations are played live in a special piano transcription made by Elgar himself, as well as the ever-popular 'Salut d'Amour', dedicated to the composer's wife.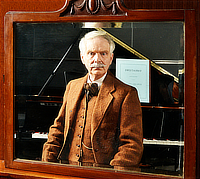 Michael Lunts has written and performed a number of acclaimed one-man shows about key moments in the lives of composers (see Shows - Classical) in all of which he has integrated the music that emerged from these critical events into the action.
'The Enigma of Edward Elgar' is the latest of these dramas, and the first in which Michael has portrayed a British composer, one whose music and the enigmatic character reflected in it, have long fascinated him.

Of some of Michael's previous one-man shows, toured around the world, critics have written:
"A seamless interweaving of words and music ... a performance of unmistakeable distinction"
The Guardian
"Spellbinding study of Chopin"
The Independent
"Michael Lunts's facility at the piano makes this portrait of Schubert pleasingly credible ... A most attractive evening's theatre."
The Stage